ERIKS, a specialized industrial service provider
ERIKS is a multi- product specialist service provider that offers a wide range of technical products, co-engineering and customization solutions, as well as related services. We help customers in a variety of industrial segments to improve their products' performance and reduce their total cost of ownership.
Our technical know-how is the basis of our specialism. Over the last 80 years, we have built up deep expertise in the areas of sealing & polymer, gaskets, valves & instrumentation, industrial & hydraulic hoses, industrial plastics, power transmission & bearings, conveying systems and tools, maintenance & safety products. We supply A-brands as well as our own ERIKS products. A strong focus on digitalization and data insights allows us to develop new services and improve processes for our customers.
At ERIKS, we stand for doing good business. We value long-lasting relationships with all our stakeholders, conduct business in a fair and transparent way and contribute to a better and more sustainable society.
Our 5000 skilled colleagues worldwide serve customers in their original equipment manufacturing (OEM) and maintenance, repair and overhaul operations (MRO). ERIKS has branches in 11 countries, with a strong position in Western Europe and Asia. For more information about ERIKS visit www.eriks.com.
High-quality mechanical engineering components
The products your industry needs
Our extensive product range has the depth and breadth you need. We supply A-brand and own certified brands across our eight product groups. We serve our 200.000 customers with over 900.000 products.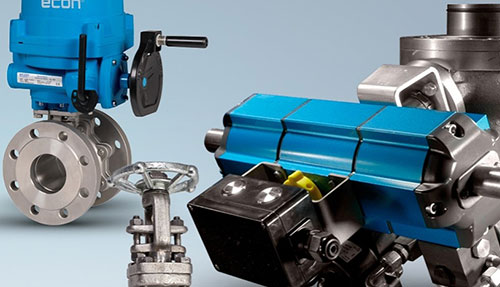 ERIKS brings you quality products that perform reliably under extreme conditions. Our valve-automation facilities are geared-up to support the most demanding market requirements and our development engineers are able to find the most reliable custom-made solution for any type of application. If the component or system you need doesn't exist yet, we will develop them for you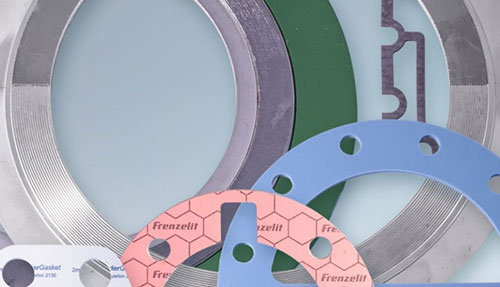 Benefit from our in-depth application knowledge, gained over decades in the business, and reduce costs throughout your supply chain. Ordering is easy and efficient. ERIKS brings you quality products that perform reliably under the toughest conditions. But that's not enough. Whatever your industry, innovation is a driver and that also applies to ERIKS. If the parts you need don't exist, we can produce them in-house within a few hours.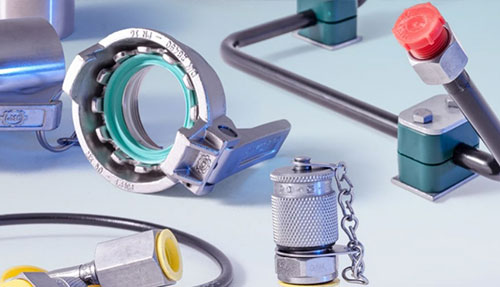 ERIKS supplies hoses and compensators from renowned manufacturers in rubber, plastic, PTFE and stainless steel. If the product you are looking for is not available as standard, we will search together with our specialists and our producers for a suitable solution for your application. ERIKS industrial and hydraulic hoses is the foremost supplier and market leader to the process industries and our employees are undisputed specialists in the field of hoses, couplings and compensators.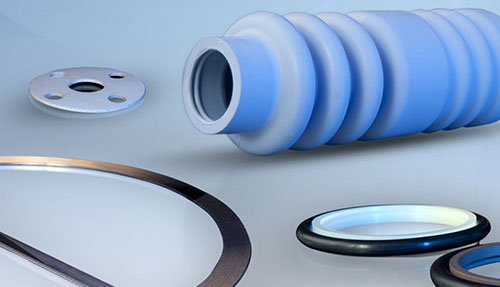 Our skilled engineers select or develop performance materials and expertly design and manufacture our seals, assuring that they meet the highest quality standards. As one of the world's largest stockholders of sealing and polymeric products, ERIKS makes sure the parts you need to keep your business running are available.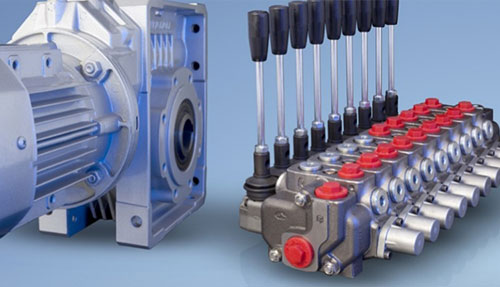 Over many decades, ERIKS has built unique expertise in mechanical and electrical power transmission by integrating various disciplines like hydraulics, pneumatics and mechanical & electrical power transmission. With our in-house engineering departments, extensive design and production facilities and logistics service, we can help you become more innovative and, consequently, more successful in your market.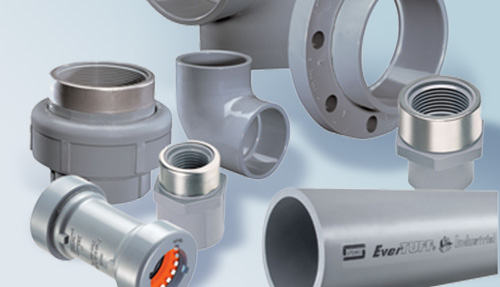 ERIKS carries Spears® range of PVC & CPVC Sch. 40 & 80 fіttіngѕ, pipes, vаlvеѕ аnd ѕtrаіnеrѕ, thrеаd sealant, solvent сеmеnt, LabWasteTM асіd wаѕtе system аnd dоublе соntаіnmеnt ѕуѕtеm.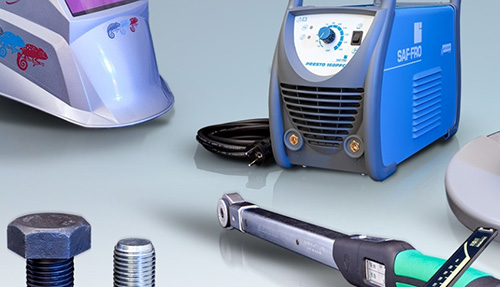 The TM&S division's importance within ERIKS is huge: all ERIKS customers, especially medium-sized and larger companies, use our TM&S products and services. With TM&S' wide range of brands, expertise and various supply chain solutions we can provide a very positive contribution to the reduction of the Total Cost of Ownership (TCO).
ERIKS Success Principles
P

assion

.

S

pecialism

.

I

nnovation
TCO – Reducing cost of operation and improving product performance
Reducing total cost of ownership (TCO) is a key challenge for industries. In ERIKS, you have an experienced partner that can make your business work better and more efficient. The added value we offer customers includes documented savings potential throughout the entire process chain. Our customized products help companies to optimize their cost of operation and produce more sustainably and efficiently, allowing faster time-to-market.
Making Industry Future Proof
Safety first, zero accidents
Health and Safety ensures we take care of our colleagues and our business. It is also increasingly imposed by legislation and regulation in the countries where we operate. Last but not least, it is a growing consideration amongst our customers, who expect our safety performance to show that we are a professional organization which can be a safe and trusted partner.
Sustainability a global challenge
We work with our customers and suppliers to address sustainability within our supply chains. The products and services we develop make more efficient use of resources in a variety of ways. Read in our 'Sustainable report 2016' how ERIKS is linking its strategy and targets to the global Goals of the United Nations.
Keep In Touch – Subscribe Today!
Subscribe our newslatter and get the latest updates.